Bitcoin 2.0

: BTC Merge-mined Scalable Stablecoin

Jax.Network is anchored to the BTC blockchain that follows the JaxNet protocol and issues scalable, stable, and decentralized JAX coins. We aim at making these coins a universal standard for the quantification of economic value.
Partners, Backers & Vendors
KEY ASPECTS
Secure
JaxNet protocol is directly anchored to the Bitcoin ecosystem thanks to its merged-mining algorithm. Therefore, it benefits the same level of security as the BTC network.
Scalable
Jax.Network sharding solution allows for a virtually unlimited amount of transactions per second, rivaling that of centralized payment systems like Visa or Mastercard while remaining totally secure and decentralized.
Decentralized
Based on Proof-of-Work, Jax.Network employs an equitable merged mining solution and is not subject to general concerns of centralization.
TECHNOLOGY
A novel approach for solving the
blockchain scalability
problem
We based Jax.Network on a universal reward function, sharding, an equitable merged mining solution and a decentralized value transfer ecosystem.
Universal Reward Function
Jax.Network block reward is based on PoW difficulty and hence the expected value of each JAX coin is mathematically equal across the Universe.
Sharding
Jax.Network uses pure state sharding. It means that accounts, transactions and validators are distributed between shards, so that verification of a certain transaction doesn't require any knowledge of the preceding transaction history in other shards.
Equitable Merged Mining
Our JaxNet protocol is based on the merged mining technique to secure shards from shard-over attacks. Its mining reward system is flexible and balanced. Hence, every participant is rewarded proportionally to his effort in maintaining the network.
Decentralized Transfer Ecosystem
In Jax.Network, a robust transfer ecosystem following a decentralized exchange protocol facilitates cross-shard transactions.
Coins
One Blockchain, Two Coins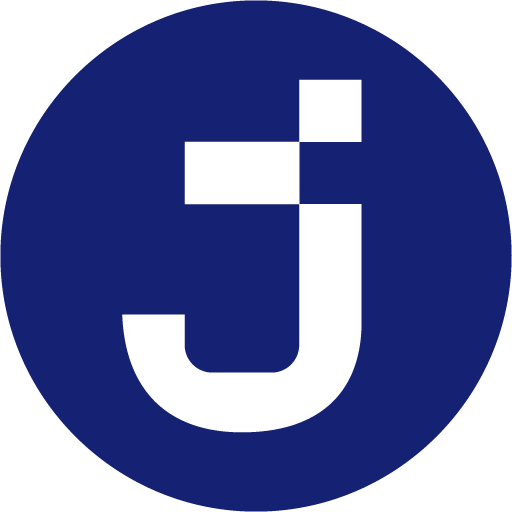 JAX coin
The cryptocurrency created on top of Jax.Network shard chains is called JAX (JAX). It's a unit of economic value based on the cost of computing power that can be used as a stable payment method for day-to-day transactions.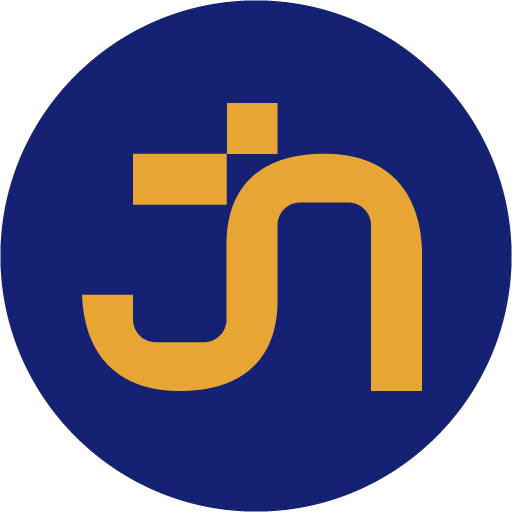 JXN coin
The cryptocurrency issued on top of the beacon chain of our Jax.Network blockchain is called JAXNET (JXN). It has a fixed reward per block and can be used for speculative purposes and as a store of value.
OUR ROADMAP
Q3 2018
Conceptualization of the protocol and start of research
Q2 2020
Release of Academic paper
Q3 2021
Exchange of ERC20 to native JAXNET coins
Q4 2021
Launch of Mining Pool and Exchange Hub
Begin R&D on Layer-2 DAO consensus mechanisms
Q1 2022
Launch of Latin-American soft-pegged-to-FIAT stablecoin
Launch of liquidity (JAX) and collateral (JXN) staking services
Q2 2022
Layer-2 smart contract support
Launch of African soft-pegged-to-FIAT stablecoin
Q3 2022
Launch of Layer-2 Decentralized Payment Protocol
Release of Layer-2 DAO templates
Q4 2022
Launch of JAXCorp PoE (Proof-of-Equity) DAO
Launch of green mining initiatives
Q1 2020
Finalization of Jax.Network v1.0; Start of Development of Proof of Concept
Q4 2020
Release of Proof of Concept
Raising investments
Q3 2021
Token sale
Launch of MainNet
Q4 2021
Listing on Tier-2 Exchanges
Launch of Indian-Rupee stablecoin
Q1 2022
Stablecoin market-making
Begin R&D on Layer-2 instant-finality payment protocol
Q1 2022
Milestone: 10,000 JAX Monthly Active Users
Q2 2022
Release of Decentralized Money API + Developer SDK
Listing on Tier-1 Exchanges
Q3 2022
Issuance of ecosystem development grants
Q4 2022
Milestone: 5,000,000 JAX Monthly Active Users
Q3 2018
Conceptualization of the protocol and start of research
Q1 2020
Finalization of Jax.Network v1.0; Start of Development of Proof of Concept
Q2 2020
Release of Academic paper
Q4 2020
Release of Proof of Concept
Raising investments
Q3 2021
Token sale
Launch of MainNet
Q3 2021
Exchange of ERC20 to native JAXNET coins
Q4 2021
Listing on Tier-2 Exchanges
Launch of Indian-Rupee stablecoin
Q4 2021
Launch of Mining Pool and Exchange Hub
Begin R&D on Layer-2 DAO consensus mechanisms
Q1 2022
Stablecoin market-making
Begin R&D on Layer-2 instant-finality payment protocol
Q1 2022
Launch of Latin-American soft-pegged-to-FIAT stablecoin
Launch of liquidity (JAX) and collateral (JXN) staking services
Q1 2022
Milestone: 10,000 JAX Monthly Active Users
Q2 2022
Layer-2 smart contract support
Launch of African soft-pegged-to-FIAT stablecoin
Q2 2022
Release of Decentralized Money API + Developer SDK
Listing on Tier-1 Exchanges
Q3 2022
Launch of Layer-2 Decentralized Payment Protocol
Release of Layer-2 DAO templates
Q3 2022
Issuance of ecosystem development grants
Q4 2022
Launch of JAXCorp PoE (Proof-of-Equity) DAO
Launch of green mining initiatives
Q4 2022
Milestone: 5,000,000 JAX Monthly Active Users
LATEST NEWS
Subscribe to our Newsletter